When you have knee osteoarthritis, it can be tough to find relief from pain and stiffness. This is especially true if you're overweight or not used to being active.
See What Is Knee Osteoarthritis?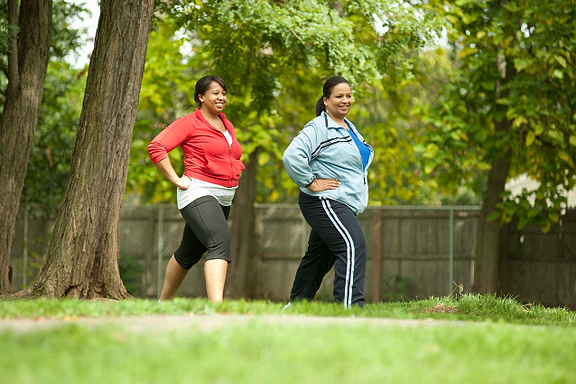 Many people with knee osteoarthritis can benefit from a program that includes stretching and strengthening exercises as well as low-impact aerobic exercise. See
Aerobic Exercise for Knee Arthritis
See Knee Osteoarthritis Treatment
Physical therapy is often recommended by doctors to treat knee arthritis. There may be another activity that's just as effective as physical therapy in delivering relief from pain and stiffness—and it offers extra psychological benefits to boot.
Watch: Physical Therapy for Knee Osteoarthritis Video
This option is tai chi, according to a new study.
See Tai Chi and Yoga for Arthritis
Both treatment options delivered good results
Researchers followed 200 participants with knee osteoarthritis (most were women, overweight or obese, and an average age of 60) and assigned them to do either physical therapy or tai chi twice a week for 12 weeks. The results revealed that, for up to a year afterward, both groups experienced a significant improvement in their pain, stiffness, and function for their affected knee.1
See Knee Osteoarthritis Symptoms
In addition, the group who did tai chi experienced a significant improvement in depression.
See Reducing the Risk of Pain and Depression
How each therapy can treat osteoarthritis
The purpose of physical therapy is to build up strength and flexibility for the muscle groups that support the knees: the hamstrings, quadriceps, and gluteal muscles. This takes the stress off the affected joint and increases range of motion.
See Knee Exercises for Arthritis
Tai chi focuses less on specific muscle groups and more on deliberate, controlled, low-impact movement. It has a meditative mind-body emphasis, which could help explain the psychological benefits it seems to offer.
See Tai Chi Theory
If you haven't tried physical therapy or tai chi to manage the symptoms of your knee osteoarthritis, talk to your doctor about whether they would be right for you.
See Arthritis Treatment Specialists
Learn more:
Integrative Medicine for Arthritis Pain Relief
Ways to Get Exercise When You Have Arthritis
References:
Chenchen Wang, MD et al. Comparative Effectiveness of Tai Chi Versus Physical Therapy for Knee Osteoarthritis: A Randomized Trial. Ann Intern Med. Published online 17 May 2016 doi:10.7326/M15-2143.
Photo: National Institute of Arthritis and Musculoskeletal and Skin Diseases