For certain people, eating wheat and wheat products can lead to joint pain.1,2,5,4,6 These people have an inflammatory reaction to the gluten proteins found in wheat.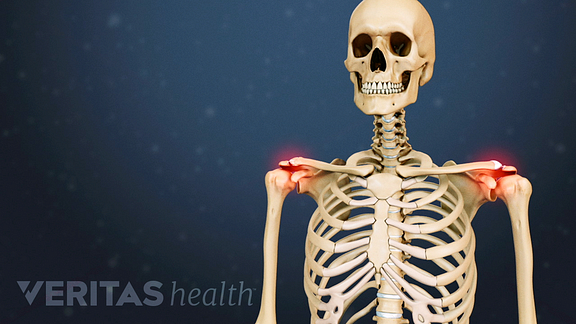 There are several types of arthritis involving the immune system that may put people at a higher risk for celiac disease. See
Inflammatory Arthritis
Researchers have long known that people with autoimmune forms of arthritis, such as rheumatoid arthritis and psoriatic arthritis, are at higher risk for celiac disease 2,3, an autoimmune disorder triggered by gluten.
See Is My Joint Pain Caused by Rheumatoid Arthritis or Another Autoimmune Disorder?
More recently, medical experts have begun to acknowledge the possible connection between gluten and non-pathologic joint pain—joint pain that is not explained by disease. A growing body of research supports this idea.1,4,5,6
Gluten and Joint Inflammation
When a person with celiac disease or a gluten sensitivity eats gluten (gliadin and glutenin proteins) the immune system jumps into action, causing inflammation. This inflammation can affect the body's organs and soft tissue.1,2 A person may not notice external signs of inflammation, such as redness and swelling, but may notice other symptoms, such as joint pain.
The joint pain may be constant and chronic or it may be intermittent.
See How to Understand Chronic Pain vs. Acute Pain
Celiac Disease vs. Gluten Sensitivity
In people with celiac disease, gluten can cause damage to the lining of the small intestine. Gluten sensitivity can generate symptoms similar to celiac disease but seems to cause less or no damage to the small intestine.
5
See Conditions Related to Inflammatory Arthritis
A blood test and biopsy of the small intestine may be used to diagnose celiac disease. There is no medical test to confirm gluten sensitivity.
Treating Joint Pain With a Gluten-Free Diet
People experiencing painful joint inflammation may consider eliminating gluten and other "pro-inflammatory" foods. They may try it on a temporary basis—for example, eat gluten-free for 30 days—to see if joint pain is relieved or not.
See The Ins and Outs of an Anti-Inflammatory Diet
Below are several tips for people who want to try a gluten free diet to reduce joint pain.
Consult a medical professional. A doctor or registered dietician may be able to recommend certain foods, helping ensure you get enough nutrients and fiber in your gluten-free diet.

See Arthritis Treatment Specialists

Choose unprocessed foods. Many pre-packaged, processed foods that are labeled gluten free contain sugar, saturated fats, and chemical preservatives. Whole foods such as fruits, vegetables, brown rice and quinoa are healthier choices.

See What Are Anti-Inflammatory Foods?

Exercise. Maintain joint health as well as balance, cardiovascular health, physical strength through exercise.
Diagnostic screening for celiac disease measures the body's reaction to gluten proteins; therefore, people who want to be screened for celiac disease are advised to be screened before starting a gluten-free diet.
See Integrative Arthritis Therapies and Nutrition
Other Signs of Celiac Disease or a Gluten Sensitivity
Many people who have celiac disease or a gluten sensitivity have more than one symptom. This can interfere with the absorption of nutrients from food, cause a host of symptoms, and lead to other problems like osteoporosis, infertility, nerve damage, and seizures.
If gluten is causing joint pain, it might also cause other symptoms, such as:
Digestive issues, such as stomach aches, heartburn, bloating, and diarrhea
Skin and hair problems, such as rashes
Oral and dental problems, such as canker sores
Brain and nervous system disorders, such as headaches and numbness and tingling in the feet, legs or hands
Fatigue and mood disorders, such as depression and anxiety
Hormone irregularities that can cause abnormal periods and infertility
Other musculoskeletal issues
See Depression Can Lead to Chronic Pain
These symptoms may be severe or just annoying—or not even noticeable. For example, people with celiac disease do not absorb calcium well, resulting in weak bones. About 2/3 of people with celiac disease have either osteopenia or osteoporosis,7 but changes in bone composition are not immediately seen or felt.
References:
Murry JA, Editor. Mayo Clinic Going Gluten Free, p. 44-45. 2014. Time Home Entertainment Inc. New York, NY.
Rath, L. The Connection Between Gluten and Arthritis. The Arthritis Foundation. Accessed August 20, 2015.
Barton SH, Murray JA. Celiac disease and autoimmunity in the gut and elsewhere. Gastroenterol Clin North Am. 2008;37(2):411-28, vii.
More Resources in the
General
Center