We are thankful for a special volunteer, Ron, who moderates our online health forums.
Ron is passionate about the forums because he himself suffers from arthritis and spine pain, and he was able to find help and hope through our forums when he first logged on 10 years ago .
He recently shared his health journey with me, and I asked him if I could share it with our readers, since it is a time-honored story of finding hope despite hardship.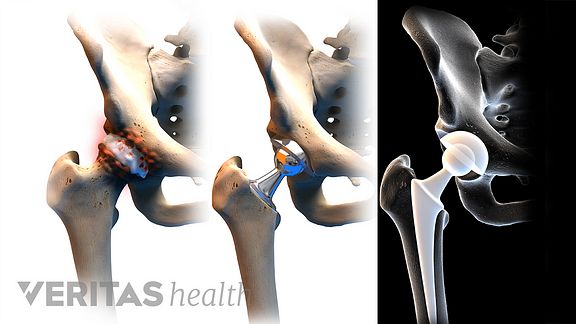 Save
Shoulder arthritis
(Ron has struggled with spine issues his whole life, and has undergone multiple spine surgeries. It's only in the past 10 years that he has also suffered with arthritis).
Since he was diagnosed with arthritis in 2004, Ron has found the Arthritis-health.com website to be the best site around to help him learn more about his arthritis.
Ron tells the story of learning he had arthritis in 2004:
The pain started in my shoulders. The right one hurt first, and I had trouble lifting my arm, grasping things and even trying to shake someone's hand.
My neurosurgeon sent me to a shoulder specialist who started with a series of steroid injections. They helped so much. In fact, after the second injection, I was almost pain free for 14 months!
My second shoulder started to hurt in the same way, and I received even more steroid injections. Unfortunately, I was reaching the medical limit of injected steroids, and I had to look for other medical options.
The doctor told me that the recommended treatment was complete shoulder replacement. He showed me my MRI and X-rays of both shoulders at different intervals. It became clear that as time marched on, all that was left was bone to bone contact, tears and many bone spurs.
He explained that total shoulder replacement surgery is one of the most complex joint replacement procedures available, and it has the most painful and lengthy recovery period.
I had my right shoulder replaced in April, 2010, and the left one replaced October 2010. The recovery from the shoulder surgeries was long and painful. My total recovery time was about 15 to 18 months, and it required hard work and intense therapy. The hard work paid off for me. I do not have any shoulder pain, and I can lift my shoulders better now with more range of motion than before.
Hip arthritis
Ron's arthritis did not stop with his shoulder replacement surgery. In 2011, he started to experience hip pain: he had trouble walking and getting up from the ground without help. He had both hips replaced (one in 2011 and one in 2013) and in his own words,
The recovery for the hip was like a walk in the clouds compared to the recovery from my shoulder surgery. The key to success hinged on the surgeon's ability. The surgeon must make sure both legs were equal in length.
The toll of multiple surgeries
Rob had experienced back problems before the arthritis set in, but he feels that all the surgeries for arthritis took a further toll on his spine:
My back took a major toll from these arthritis surgeries. A new MRI showed a bit more herniation at L4/L5, plus increased stenosis at L2/L3. But those are conditions I have dealt with almost all my life (except that the stenosis is now in a new place-I already had L4/L5/S1).
Positive attitude
Despite all his surgeries and ongoing arthritis and back pain, Ron stays strong.
Well, this story isn't over. I know there is more in store for me (my knees). I choose to keep on fighting. The surgery-induced trauma accelerates those other conditions: stenosis, degenerative disc disease, and arthritis. They appear earlier and with more severe symptoms. It doesn't seem to paint a great picture for the future. It would be easy to throw the towel in and let things just happen.
But that is where I take a stand. I always talk about being positive and never saying never. The arthritis forums help me connect with other people who are going through the same thing I am. Nothing has stopped me so far. My conditions and surgeries may have slowed me down a bit, but I will continue to move ahead.
I am inspired by Ron's positive attitude, and we are all thankful to Ron for sharing his story and for helping welcome our members to our medical forums. Join the arthritis thread in our Spine-health forums to share your experiences with arthritis.