Deciding to have a baby is a big step for anyone. But for a woman with arthritis, it may be complicated by worries about whether her body can handle the double strain of arthritis and carrying a baby.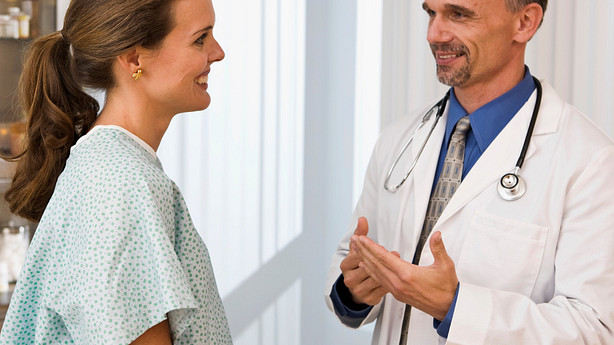 The good news is that, with a few precautions, most women with arthritis should be able to start a family without any serious health risks to either mom or baby.
What moms-to-be with arthritis need to know
Here are some of the main topics that expectant parents should consider when the to-be-mother has arthritis. To know if there are any special considerations that apply to your unique situation, be sure to talk with your doctor before trying to conceive.
Medications
Many of the medications women take to manage their arthritis seem to be safe to continue during pregnancy. Read about medications used to treat osteoarthritis, rheumatoid arthritis, and ankylosing spondylitis.
But there are a few medications that may cause miscarriage or birth defects. According to the Arthritis Foundation, these include:
Chlorambucil (Leukeran)
Cyclophosphamide (Cytoxan)
Leflunomide (Arava)
Methotrexate (Rheumatrex)
Warfarin (Coumadin)
There are also some medications that may need to be adjusted for dose later in pregnancy, such as corticosteroids, or avoided later in the pregnancy, such as NSAIDs. Be sure to talk with your doctor about medication adjustments before you start trying for pregnancy.
Disease changes during pregnancy
If possible, you want to time your pregnancy for when your arthritis is under good control, because this will make it easier if you need to discontinue or change medications.
The good news for women with rheumatoid arthritis is that about 70% of them see their condition improve during pregnancy. Experts are not sure why this occurs.
However, pregnancy also tends to cause fatigue, which is already a difficulty for many people with rheumatoid arthritis. Pregnant women with RA and fatigue may benefit from coping methods like emotional support, diet and exercise, and prioritizing tasks.
See Rheumatoid Arthritis and Fatigue
For those with osteoarthritis or ankylosing spondylitis, the main challenge may be where the arthritis is located. If a woman's hips or back joints are affected by arthritis, pain and discomfort can increase as the fetus grows. Hip and back arthritis may also make a vaginal birth too difficult, so women with this type of arthritis may need to have a cesarean section.
See How Arthritis Causes Back Pain
Postpartum and breastfeeding
Women whose arthritis improved while they were pregnant can expect a flare-up shortly after having the baby as the arthritis worsens again. This is complicated by the fact that they may not be able to return to all of their pre-pregnancy medications right away if the mother is breastfeeding.
The regular stress of adjusting to caring for a new baby—in addition to the arthritis flares of returning symptoms—means that it's especially helpful for new mothers with arthritis to receive lots of support and help from their spouse, family, and other loved ones in the days and weeks following the baby's arrival.
Learn more:
Arthritis Treatment Specialists