Meet Dr. Henry McCleary
Dr. Mac's Chiropractic Wellness and Weight Loss Center in Arlington, VA. 22201 is headed by Henry A. McCleary, D.C., (Dr. Mac), a Holistic Chiropractor and Clinical Nutrition Practitioner. He specializes in spinal injuries and pain relief due to sports & accident injuries. Chiropractic treats headache pain, neck pain, low back pain, sciatic pain, whiplash pain, concussion headache, shoulder pain, frozen shoulder, arm pain and numbness, carpal tunnel pain, hip pain, knee pain, plantar fasciitis foot pain, and Achilles tendon pain.
Dr. Mac's mission is to be a helping hand for all those seeking to eliminate their pain and suffering with drug-free, non-surgical systems so that they can avoid dangerous side effects and dependency on drugs. His clinical nutrition practice is very effective for weight loss, obesity, diabetes, diabetic neuropathy, fibromyalgia, heavy metal toxicity, all chronic disease, and pre-mature aging due to poor lifestyle, and diet.
Dr. Mac's practice philosophy is to emphasize the coordination and balancing of chiropractic adjustments, physical rehab/fitness/activity, nutrition & supplementation, and positive spiritual/mental attitude. I've coordinated care of my patients with other doctors; neurologists, orthopedist, internist, and other medical professionals including physical therapist, psychologists, & dietitians. Last year I completed the four courses required for the ICA Certification as a Chiropractic Wellness Practitioner (CCWP). I am preparing for the exam, and should complete the certification this year. I am a Certified Strength and Conditioning Specialist with a variety of practical team, Olympic lifting, speed, circuit, and functional resistance rehab.
Our goal is to be a helping hand for all those seeking to maximize their God given innate/genetic potential for health, wellness and longevity. Make an appointment today and see what Dr. Mac can do for you! By appointment only on Saturdays and closed on Sundays. Serving the following areas: Arlington, Va. 22201, 22202, 22203, 22204, 22205, 22206, 22207, 22208, 22209, 22210, 22211, 22212, 22213, 22214; Falls Church, Va. 22041, 22042, 22043, 22044, 22045, 22046; Alexandria, Va. 22301, 22302, 22303, 22304, 22305, 22311, 22312, 22313, 22314; and McLean, Va. 22101.
Doctor Quote
Maximize Your Genetic Potential with Holistic Chiropractic Care – Healthy Spine, Healthy Food, Healthy Movement, & Healthy Thoughts!
Directions to our primary location in
How Dr. Henry McCleary Can Help You
Conditions
Achilles Tendonitis
Ankle Pain
Ankylosing Spondylitis
Arthritis
Arthritis of the Ankle
Arthritis of the Elbow
Arthritis of the Foot
Arthritis of the Knee
Arthritis of the Shoulder
Arthritis of the Wrist
Bunions
Bursitis/Elbow Fluid Buildup
Carpal Tunnel Syndrome
Cervical Rheumatoid Arthritis
Cervical Spine Arthritis
Cervical Spondylosis
Concussion
Dancer's Heel
Degenerative Conditions of the Hand
Degenerative Conditions of the Upper Extremities
Degenerative Joint Disease
Elbow Injury
Elbow Pain
Facet Joint Disorders
Foot & Ankle Injuries and Disorders
Foot Pain
Frozen Shoulder
Hand & Wrist Pain
Hand Disorders
Hand Injuries
Hip (Trochanteric) Bursitis
Hip Injuries
Hip Pain
Joint Arthritis
Joint Injury
Joint Pain
Knee Injuries
Knee Ligament Injuries
Knee Pain
Kyphosis
Ligament Injuries
Ligament Strain
Lumbar Spine Arthritis
Muscle Swelling
Muscle/Nerve Injuries
Musculoskeletal Conditions
Musculoskeletal Diseases
Nerve Compression Injuries
Nerve Pain
Osteoarthritis
Osteoarthritis of the Foot & Ankle
Osteoarthritis of the Hand
Osteoarthritis of the Hip
Osteoarthritis of the Knee
Osteoarthritis of the Spine
Osteoarthritis of the Wrist
Osteoporosis
Patellar Femoral Pain Syndrome
Pelvic Trauma
Plantar Faciitis
Rheumatoid Arthritis
Runner's Knee
Separated Shoulder
Shoulder Impingement Syndrome
Shoulder Injury
Shoulder Instability
Shoulder Pain
Skeletal Trauma
Snapping Hip Syndrome
Soft Tissue Trauma
Spinal Arthritis
Spinal Rheumatoid Arthritis
Sports Injuries
Sprains/Strains
Stress Fracture
Tendon Injuries
Tendon Trauma
Tennis Elbow
Trauma
Upper Extremity Pain
Work Injuries
Wrist Disorders
Treatments
Arthritis Management
Exercise Counseling
Interventional Procedures
MRI
Non-Operative Management of Sports Injuries
Pain Management
Physical Therapy
Rehabilitation
Sports Medicine
Trauma Care
X-Ray
Accolades for Dr. Henry McCleary
Professional Distinctions
Teacher of the Year - College of Anatomy & Physiology
Army Trained Radiographic (X-Ray) Tech (former AART)
Army Trained Combat Medic (Emergency Medical Technician)
Professional Affiliations
Virginia Board of Medicine
National Strength & Conditioning Association
Unified Virginia Chiropractic Association
Board Certifications
Certified Strength & Conditioning Specialist (CSCS - NSCA)
Preparing For- Certified Chiropractic Wellness Practitioner (CCWP - International Chiropractic Association)
Office Information for Dr. Henry McCleary
Primary Location: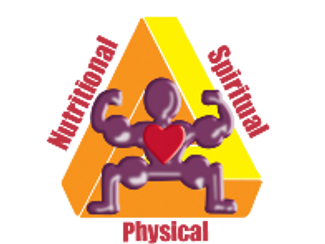 2800 North 10th Street
Arlington, VA 22201

Dr. Mac's Chiropractic Wellness & Weight Loss Center
This information was supplied by or on behalf of the provider.