Meet Dr. Daniel E. Thompson, MD
Dr. Thompson is a board-certified orthopedic surgeon with OrthoVirginia.
His areas of specialization include sports medicine, hip and shoulder arthroscopy, total and partial knee replacement, and providing pediatric care.
Dr. Thompson at a Glance
Dr. Thompson values taking his time with each patient, developing meticulous treatment plans tailored to fit each unique health condition.
He is an authority on cartilage restoration procedures, ACL reconstruction, and joint replacement.
Discuss your treatment options with Dr. Thompson.
Dr. Thompson is a member of OrthoVirginia.
Doctor Quote
I want to help you be as good as you can be.
Directions to our primary location in
How Dr. Daniel E. Thompson, MD Can Help You
Specialties
Orthopedic Surgeon
Sports Medicine Physician
Education
BS, Stanford University
MD, University of Mississippi
Residency, Georgetown University
Conditions
ACL Tear
Achilles Tendon Rupture
Achilles Tendonitis
Ankle Fracture
Ankle Injury
Ankle Pain
Ankle Sprain
Arthritis
Arthritis of the Ankle
Arthritis of the Elbow
Arthritis of the Foot
Arthritis of the Hip
Arthritis of the Shoulder
Bent/Deformed Hand or Finger
Bone Spurs
Bone Trauma
Bursitis/Elbow Fluid Buildup
Cartilage Injury and Disease
Clavicle Fracture
Congenital Problems
Dancer's Heel
Degenerative Conditions of the Upper Extremities
Degenerative Joint Disease
Dislocations
Distal Radius Fractures
Elbow Fracture
Elbow Injury
Elbow Pain
Foot & Ankle Injuries and Disorders
Foot Pain
Fractures
Frozen Shoulder
Ganglion Cysts
Glenoid Labrum Tear
Hand & Wrist Fractures
Hand & Wrist Pain
Hand Disorders
Hand Injuries
Hand Pain
Hip (Trochanteric) Bursitis
Hip Fracture
Hip Injuries
Hip Labral Tear
Hip Pain
Infections
Joint Arthritis
Joint Infection
Joint Injury
Joint Pain
Knee Fracture
Knee Injuries
Knee Ligament Injuries
Knee Pain
LCL Tear
Ligament Injuries
Ligament Strain
MCL Tear
Meniscus Tears
Muscle Swelling
Muscle/Nerve Injuries
Musculoskeletal Conditions
SLAP Tear
Skeletal Trauma
Snapping Hip Syndrome
Soft Tissue Trauma
Sports Injuries
Sprains/Strains
Stress Fracture
Tendon Injuries
Tendon Trauma
Tennis Elbow
Torn Cartilage
Trauma
Upper Extremity Pain
Work Injuries
Wrist Fractures
Treatments
ACL Reconstruction
Adult Reconstruction
Adult Reconstructive Joint Surgery
Arthritis Management
Arthroscopic Surgery
Arthroscopic Surgery of the Knee
Arthroscopic Surgery of the Shoulder
Arthroscopy
Bracing
Cartilage Repair
Computer-Navigated Assisted Surgery
Corticosteroids
Cortisone Injections
Dance Medicine
Elbow Surgery
Exercise Counseling
Finger
Foot & Ankle Surgery
Fracture Care
General Orthopaedic Surgery
Hand & Upper Extremity Surgery
Hip Replacement
Hip Surgery
Hyalgan Injections
Intraarticular Trigger Point Injections
Joint Injections
Joint Reconstruction
Joint Replacement
Knee Injections
Knee Reconstruction
Knee Replacement
Knee Surgery
Ligament Reconstruction
Minimally Invasive Surgery
Non-Operative Management of Sports Injuries
Non-Steroidal Anti-Inflammatory Drugs (NSAIDs)
Occupational Therapy
Physical Therapy
Reconstructive Surgery
Rehabilitation
Shoulder Injections
Shoulder Reconstruction
Shoulder Surgery
Sports Medicine
Total & Partial Knee Replacement
Total Hip Replacement
Trauma Care
Wrist Surgery
Accolades for Dr. Daniel E. Thompson, MD
Professional Affiliations
Fellow, American Academy of Orthopaedic Surgeons
Alpha Omega Alpha
Board Certifications
Board Certified, American Board of Orthopedic Surgery
Office Information for Dr. Daniel E. Thompson, MD
Primary Location: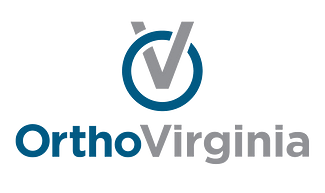 6355 Walker Lane
Suite 202
Alexandria, VA 22310

Hours
Monday: 8:30 - 5:00
Tuesday: 8:30 - 5:00
Wednesday: 8:30 - 5:00
Thursday: 8:30 - 5:00
Friday: 8:30 - 5:00
Profile last updated: April 19, 2018. This information was supplied by or on behalf of the provider.