Meet Dr. Frank A. Pettrone, MD
Dr. Pettrone is a board-certified orthopedic surgeon with OrthoVirginia.
He specializes in sports medicine, caring for knee and shoulder conditions, and performing total joint replacement procedures. Dr. Pettrone has outstanding experience in helping patients successfully return to activity and athletics.
Dr. Pettrone at a Glance
Dr. Pettrone participates in cutting-edge orthopedic research, and he trains residents and sports medicine fellows.
He served as a physician for US Olympic Training Center Teams, and was awarded US Gymnastic Outstanding Physician of the Year.
Dr. Pettrone looks forward to restoring you to mobility and productivity.
Dr. Pettrone is a member of OrthoVirginia.
Doctor Quote
Listen to each patient's problem.
Directions to our primary location in
How Dr. Frank A. Pettrone, MD Can Help You
Specialties
Orthopedic Surgeon
Sports Medicine Physician
Education
BA, Brown University
MD, Georgetown University
Residency, Georgetown University
Conditions
ACL Tear
Achilles Tendon Rupture
Achilles Tendonitis
Ankle Fracture
Ankle Injury
Ankle Pain
Ankle Sprain
Ankylosing Spondylitis
Arthritis
Arthritis of the Ankle
Arthritis of the Elbow
Arthritis of the Knee
Arthritis of the Shoulder
Bone Spurs
Bone Trauma
Bunions
Bursitis/Elbow Fluid Buildup
Carpal Tunnel Syndrome
Cartilage Injury and Disease
Clavicle Fracture
Concussion
Dancer's Heel
Dislocated Shoulder
Dislocations
Distal Radius Fractures
Dupuytren's Contracture
Elbow Fracture
Elbow Injury
Elbow Pain
Foot & Ankle Injuries and Disorders
Foot Pain
Fractures
Frozen Shoulder
Ganglion Cysts
Hammer Toe
Hand & Wrist Fractures
Hand & Wrist Pain
Hand Injuries
Hand Pain
Hip Fracture
Hip Injuries
Hip Pain
Infections
Joint Arthritis
Joint Infection
Joint Injury
Joint Pain
Knee Fracture
Knee Injuries
Knee Ligament Injuries
Knee Pain
LCL Tear
Ligament Injuries
Ligament Strain
MCL Tear
Mallet Finger
Meniscus Tears
Muscle Swelling
Muscle/Nerve Injuries
Musculoskeletal Conditions
Musculoskeletal Diseases
Nerve Compression Injuries
Osteoarthritis
Osteoarthritis of the Foot & Ankle
Osteoarthritis of the Hand
Osteoarthritis of the Knee
Osteochondral Defects/Lesions
Osteonecrosis
PCL Tear
Patellar Femoral Pain Syndrome
Plantar Faciitis
Rotator Cuff Tear
Runner's Knee
Separated Shoulder
Shoulder Fracture
Shoulder Impingement Syndrome
Shoulder Injury
Shoulder Instability
Shoulder Pain
Treatments
ACL Reconstruction
Adult Reconstruction
Adult Reconstructive Joint Surgery
Arthritis Management
Arthroscopic Surgery
Arthroscopic Surgery of the Ankle
Arthroscopic Surgery of the Elbow
Arthroscopic Surgery of the Knee
Arthroscopic Surgery of the Shoulder
Arthroscopy
Bracing
Bunion Surgery
Cartilage Repair
Corticosteroids
Cortisone Injections
Dance Medicine
Elbow & Wrist Reconstruction
Elbow Surgery
Exercise Counseling
Finger
Foot & Ankle Surgery
Fracture Care
General Orthopaedic Surgery
Hand & Upper Extremity Surgery
Hyalgan Injections
Intraarticular Trigger Point Injections
Joint Injections
Joint Reconstruction
Joint Replacement
Knee Injections
Knee Reconstruction
Knee Replacement
Knee Surgery
Ligament Reconstruction
Meniscal Transplant Surgery
Non-Operative Management of Sports Injuries
Non-Steroidal Anti-Inflammatory Drugs (NSAIDs)
Partial Knee Implants
Platelet-Rich Plasma (PRP)
Shoulder Injections
Shoulder Reconstruction
Shoulder Surgery
Sports Medicine
Total & Partial Knee Replacement
Trauma Care
Unicompartmental Knee Replacement
X-Ray
Accolades for Dr. Frank A. Pettrone, MD
Professional Affiliations
Fellow, American Academy of Orthopedic Surgeons
Arlington County Medical Society
Virginia Medical Society
Virginia Orthopaedic Society
Eastern Orthopaedic Society
American Orthopaedic Society for Sports Medicine
Arthroscopy Association of North America
Board Certifications
Board Certified, American Board of Orthopedic Surgery
Awards
Selected as one of the Best Doctors in America, Harvard University School of Medicine, 2008
Voted a "Top Doctor" by Washingtonian Magazine, 2005
Voted a "Top Doctor" by Northern Virginia Magazine, 2007-2008
Voted a "Top Doctor" by Virginia Living Magazine, 2017
Best Doctors in America List, 2017-2018
Office Information for Dr. Frank A. Pettrone, MD
Primary Location: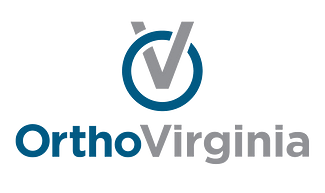 1635 North George Mason Drive
Suite 310
Arlington, VA 22205

Hours
Monday: 8:00 - 5:00
Tuesday: 8:00 - 5:00
Wednesday: 8:00 - 5:00
Thursday: 8:00 - 5:00
Friday: 8:00 - 5:00
Profile last updated: April 19, 2018. This information was supplied by or on behalf of the provider.