Meet Priyanka Bahl, PA-C
Priyanka Bahl is a certified physician assistant in Germantown, Maryland. Priyaka's passion is dedicating her time to making sure her patients understand their condition and treatment plan. Her goal is to develop a trusting relationship with her patients and provide individualized care to help them return to the best quality of life possible.
Priyaka plans to participate in a few mission trips in the future. It is important to her to provide medical care, health education, and humanitarian assistance to all people in need, not necessarily just those close to home.
Priyanka Bahl is part of the group that makes up American Spine.
Directions to our primary location in
How Priyanka Bahl, PA-C Can Help You
Conditions
Arthritis
Cervical Spine Arthritis
Cervical Spondylosis
Deformities
Degenerative Disc Disease
Degenerative Joint Disease
Facet Joint Arthritis
Facet Joint Disease
Fractures
General Orthopedic Conditions
Joint Injury
Joint Pain
Lumbar Spine Arthritis
Muscle Problems
Muscle/Nerve Injuries
Musculoskeletal Conditions
Osteoarthritis
Osteoarthritis of the Spine
Osteoporosis
Pain
Spinal Arthritis
Spinal Injuries
Spondylolisthesis
Spondylosis
Sports Injuries
Thoracic Spine Arthritis
Traumatic Deformity
Treatments
Assist with Surgical Procedures
Evaluation and Treatment
Medication Management
Non-Operative Care
Accolades for Priyanka Bahl, PA-C
Professional Distinctions
Bachelor's Degree in Medical Science
Master's Degree in Physician Assistant Studies
Board Certifications
Certified Physician Assistant
Office Information for Priyanka Bahl, PA-C
Primary Location: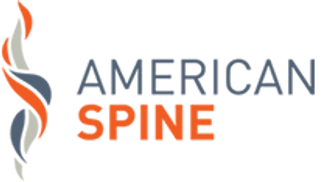 20680 Seneca Meadows Parkway
Suite 200
Germantown, MD 20876

This information was supplied by or on behalf of the provider.