The following is a
Sponsored Resource
. The sponsor of this content has sole editorial control.
WE WERE MADE TO MOVE
Considering hip replacement surgery for osteoarthritis?
Here's what you should know.
Living With Hip Osteoarthritis
Osteoarthritis typically develops after years of constant motion and pressure in the joints, causing the cartilage in your joints to gradually break down. Symptoms can include aching, stiffness, swelling, limping, and decreased range of motion.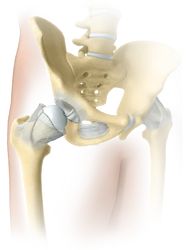 HEALTHY HIP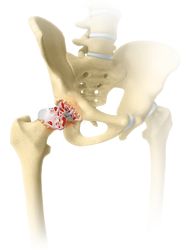 ARTHRITIC HIP
If you are diagnosed with osteoarthritis, your doctor may recommend several treatment options.
Treating Hip Osteoarthritis Without Surgery
While hip osteoarthritis is an irreversible degenerative process, certain treatments can help manage the disease's progress and minimize your pain. Non-surgical treatments include:
Physical therapy and exercise
Periodic rest and limiting certain activities
Medications and injections
Signs It Might be Time for a Hip Replacement
Non-surgical treatments for osteoarthritis don't always alleviate the pain. Only an orthopedic surgeon can give you a correct diagnosis and help determine what treatment option is best for you, but here are a few indicators that hip replacement surgery might be a good option:
Hip pain persists or gets worse after non-surgical treatments
Using medications or a cane fails to reduce your pain
You find it difficult to move around, climb stairs, and exercise
Hip pain prevents you from sleeping
Your hip feels very stiff after sitting in a car or movie theater
What Happens During Hip Replacement Surgery
During hip replacement surgery, the surgeon resurfaces the bones that form the ball-and-socket of the hip joint. The femoral head is replaced with a prosthetic ball, and the rounded socket is lined with a prosthetic cup.
When complete, the prosthetic femoral ball fits into the prosthetic hip socket to form a new hip joint.
Traditional Hip Replacement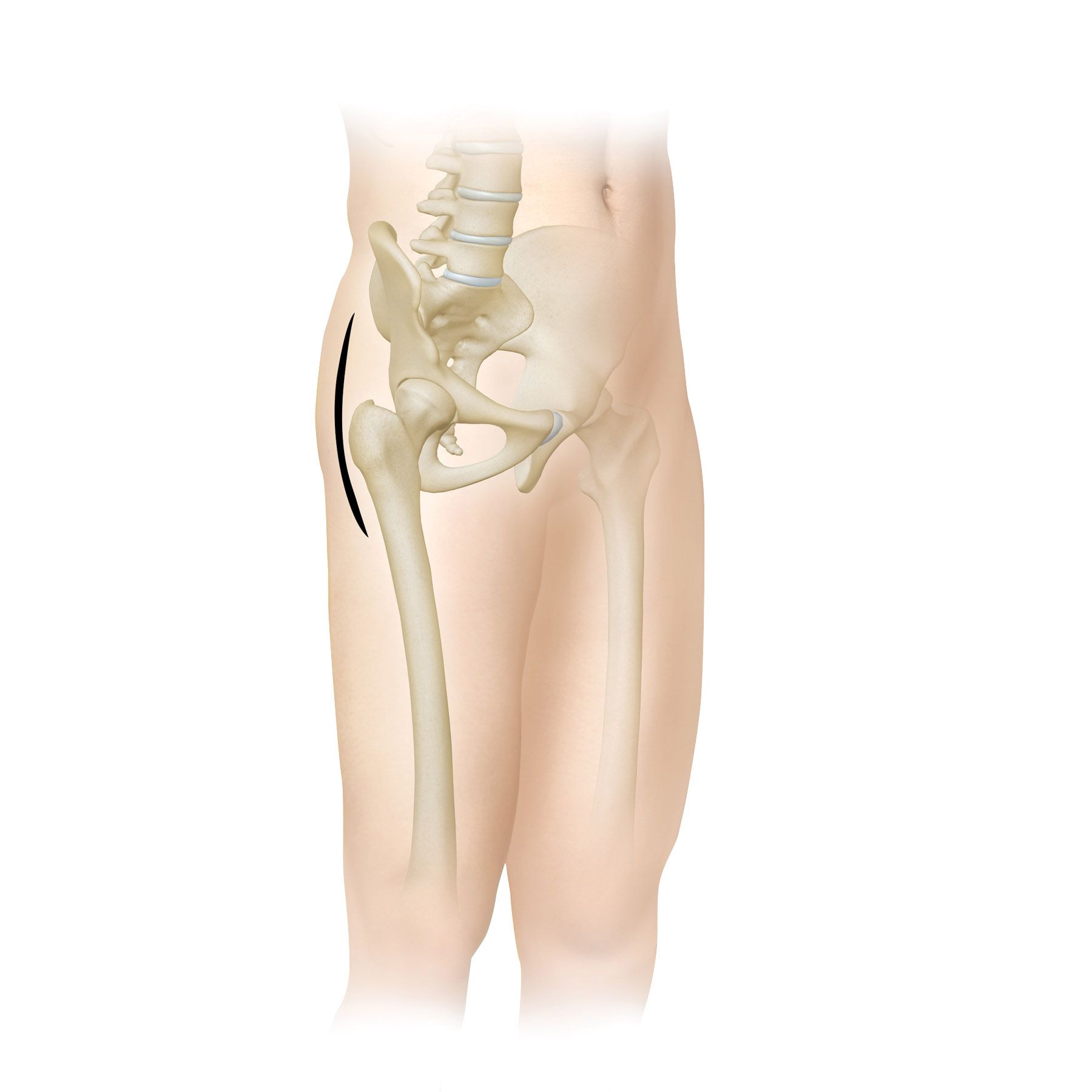 Traditional total hip replacement uses an 8- to 12-inch incision located on the side or back of the hip. This procedure requires your doctor to cut through muscles and tendons, which need time to heal. During the healing process, patients are typically prescribed extensive physical therapy to regain strength and stability in the joint.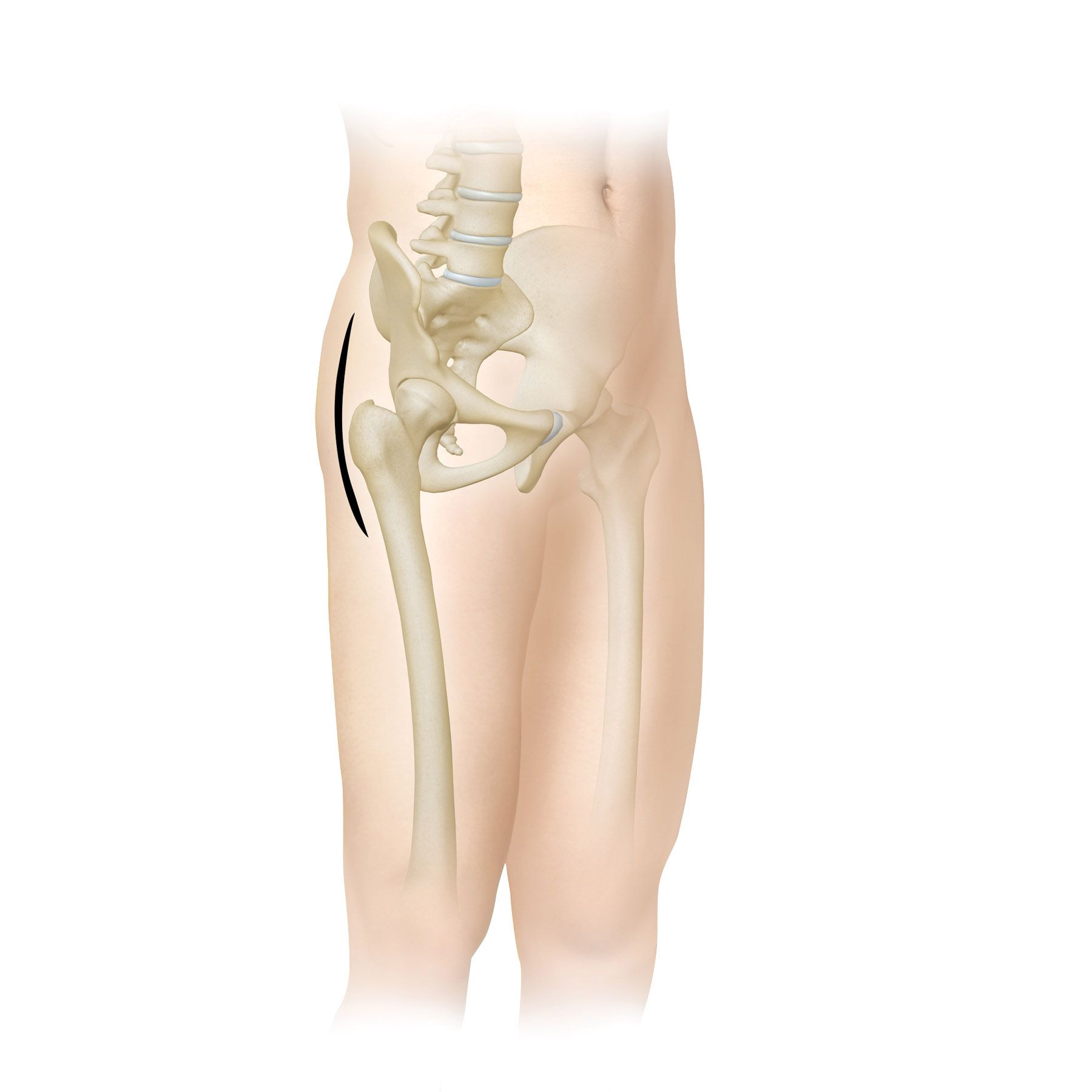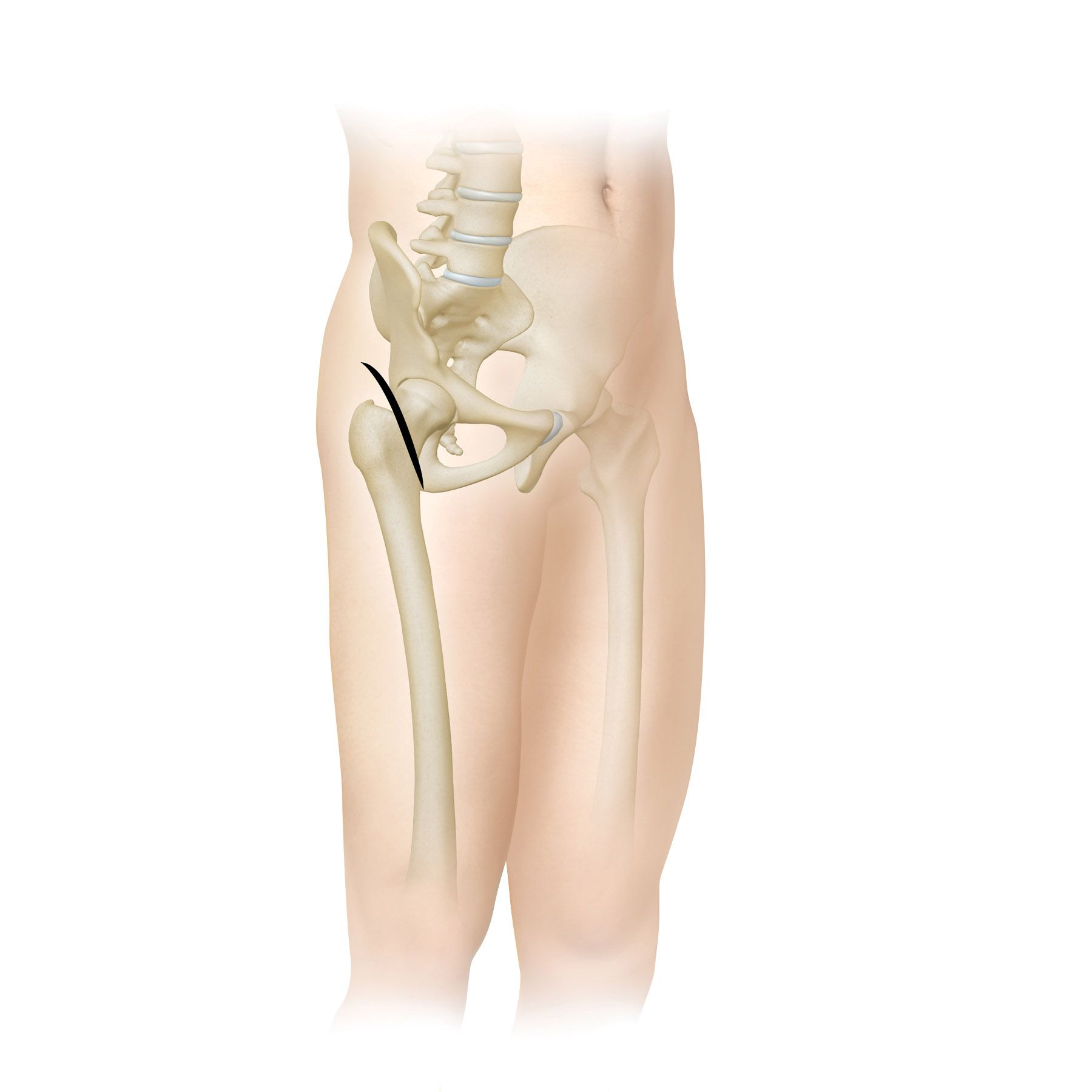 Minimally Invasive Hip Replacement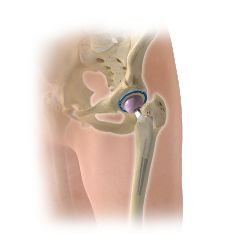 Minimally invasive hip replacement, such as the Direct Anterior Supine Minimally Invasive Hip Procedure, uses a 3- to 6-inch incision on the front of the hip. This allows your doctor direct access to the hip joint by going between the muscles that surround it. Traditional approaches require cutting the muscles and/or tendons that surround the hip. By preserving these muscles and tendons, it's possible to walk the day of surgery, experience less postoperative pain, and return to daily activities more quickly.1
We Were Made to Move
When considering hip replacement surgery, your doctor may tell you about the Zimmer Biomet Anterior Supine Minimally Invasive Hip Procedure. This procedure is designed to provide a number of benefits:
Accelerated recovery time and reduced pain, due to the minimal trauma to muscles, tendons, and nerves2-3
Decreased soft tissue damage4-5
Improved component positioning and stability of the hip since the muscles are not disrupted during the procedure6-10
Potential for a faster hospital discharge7
In addition to the Anterior Supine Minimally Invasive Technique, Zimmer Biomet offers bone-conserving implants that replace painful, arthritic portions of the bone.
What Risks Are Involved?
Major medical complications, such as heart attack or stroke, occur even less frequently. Each of the following reactions or complications can occur during and after surgery and may require medical attention (such as further surgery and/or implant removal):
Blood clots
Bleeding
Slow wound healing
Infection
Allergic reaction to the hip implant components
Blood vessel damage
Nerve damage
Stiffness
Poor range of motion
Swelling and joint pain
Hip instability and/or dislocation
Loosening or fracture of the hip implant components
Bone fracture or break during surgery
Leg length discrepancy
Minimally Invasive Total Hip Replacement. American Academy of Orthopaedic Surgeons. orthoinfo.aaos.org/topic.cfm?topic=a00404
Taunton, M., et al. John Charnley Award: Randomized Clinical Trial of Direct Anterior and MiniPosterior Approach THA: Which Provides Better Functional Recovery? Clin Orthop Relat Res. 476:216-229; 2018.
Barrett, W., et al. Prospective Randomized Study of Direct Anterior vs Postero-Lateral Approach for Total Hip Arthroplasty. Journal of Arthroplasty. 28:1634–1638; 2013.
Bergin, P., et al. Comparison of Minimally Invasive Direct Anterior Versus Posterior Total Hip Arthroplasty Based on Inflammation of Muscle Damage Markers. JBJS Am. 93:1392-8; 2011.
Bremer, A., et al. Soft-tissue changes in hip abductor muscles and tendons after total hip replacement: comparison between the direct anterior and the transgluteal approaches. JBJS Br. 93B:886-9; 2011.
Rathod, P., et al. Does Fluoroscopy With Anterior Hip Arthroplasty Decrease Acetabular Cup Variability Compared With a Nonguided Posterior Approach? Clin Orthop Relat Res. 472:1877–1885; 2014.
Schweppe, M., et al. Does surgical approach in total hip arthroplasty affect rehabilitation, discharge disposition, and readmission rate? Surg Technol Int. 23:219–227; 2013.
Masonis, J., et al. Surgical Approach, Abductor Function and Total Hip Arthroplasty Dislocation. Clin Orthop Relat Res. 405: 46-53; 2002.
Mirza, J., et al. A mini-anterior approach to the hip for total joint replacement: optimizing results. JBJS Am. 96-B(11 Suppl A):32–5; 2014.
Restripo, C., et al. Hip Dislocation: Are Hip Precautions Necessary in Anterior Approaches? Clin Orthop Relat Res. 469:417–422; 2011.