The following is a
Sponsored Resource
. The sponsor of this content has sole editorial control.
WE WERE MADE TO MOVE
Considering shoulder replacement surgery for osteoarthritis?
Here's what you should know.
Living With Shoulder Osteoarthritis
Osteoarthritis typically develops after years of constant motion and pressure in the joints, causing the cartilage in your joints to gradually break down. Symptoms can include shoulder pain that comes when you play sports, lift overhead, or reach for an item.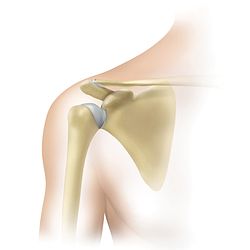 HEALTHY SHOULDER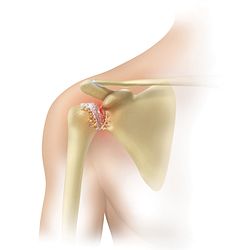 ARTHRITIC SHOULDER
If you are diagnosed with osteoarthritis, your doctor may recommend several treatment options.
Treating Shoulder Osteoarthritis Without Surgery
While shoulder osteoarthritis is an irreversible degenerative process, certain treatments can help manage the disease's progress and minimize your pain. Non-surgical treatments include:
Limiting certain activities
Signs it Might be Time for a Shoulder Replacement
Non-surgical treatments for osteoarthritis don't always alleviate the pain. Only an orthopedic surgeon can give you a correct diagnosis and help determine what treatment option is best for you, but here are a few indicators that shoulder replacement surgery might be for you:
Shoulder pain persists or gets worse after non-surgical treatments
It's difficult to perform daily tasks, such as reaching high shelves or washing your hair
Shoulder pain prevents you from sleeping
You talked to an orthopedic surgeon who has experience in shoulder replacements
What Happens During Shoulder Replacement Surgery
During shoulder replacement surgery, the damaged parts of the shoulder joint are replaced with prosthetic parts typically made of durable plastic or metal.
The surgeon may recommend a traditional total shoulder replacement, a reverse shoulder replacement, or a stemless shoulder replacement.
Traditional Total Shoulder Replacement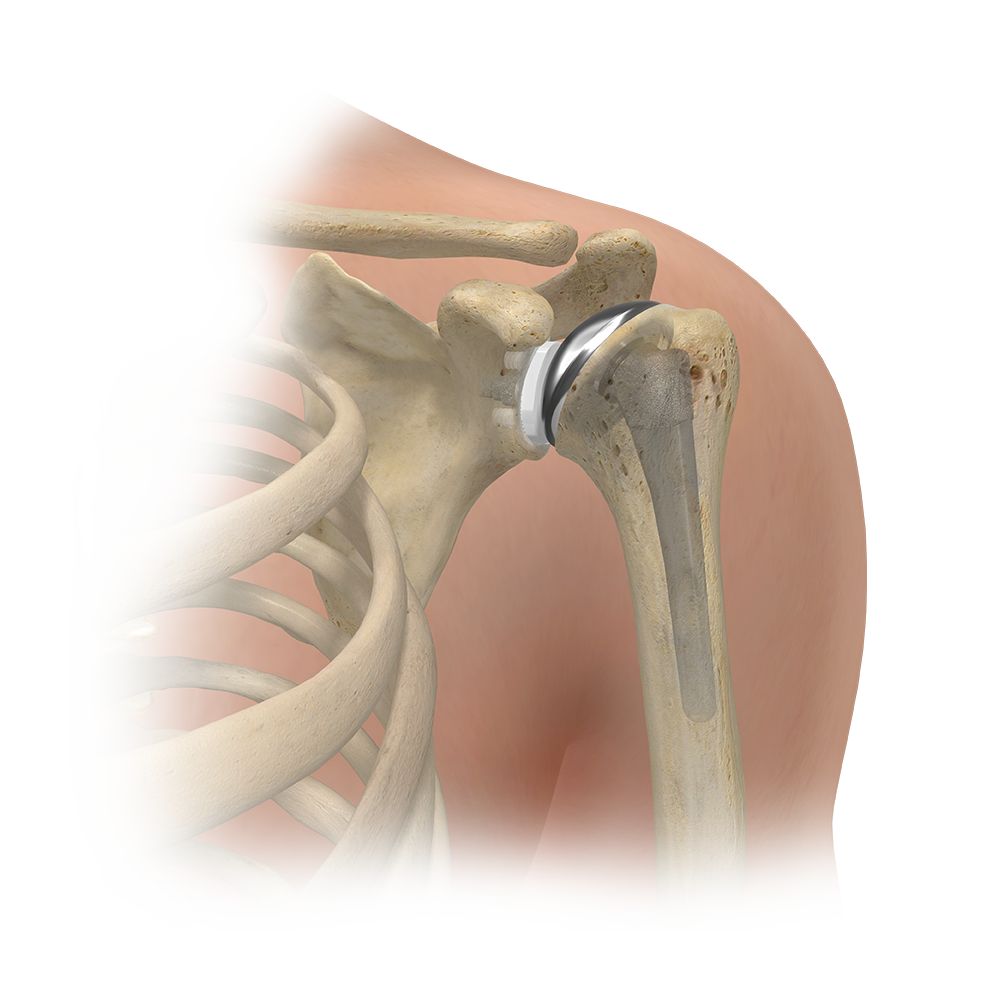 During a traditional total shoulder replacement, the ball portion of the ball-and-socket is replaced with a partial metal sphere. This partial sphere sits on top of a metal stem that fits down into the shaft of the bone.
The socket portion of the joint is replaced with an oblong disk with a cupped surface, lining the socket to replace the damaged cartilage.
When complete, the partial sphere fits into the cupped surface to form a new shoulder joint.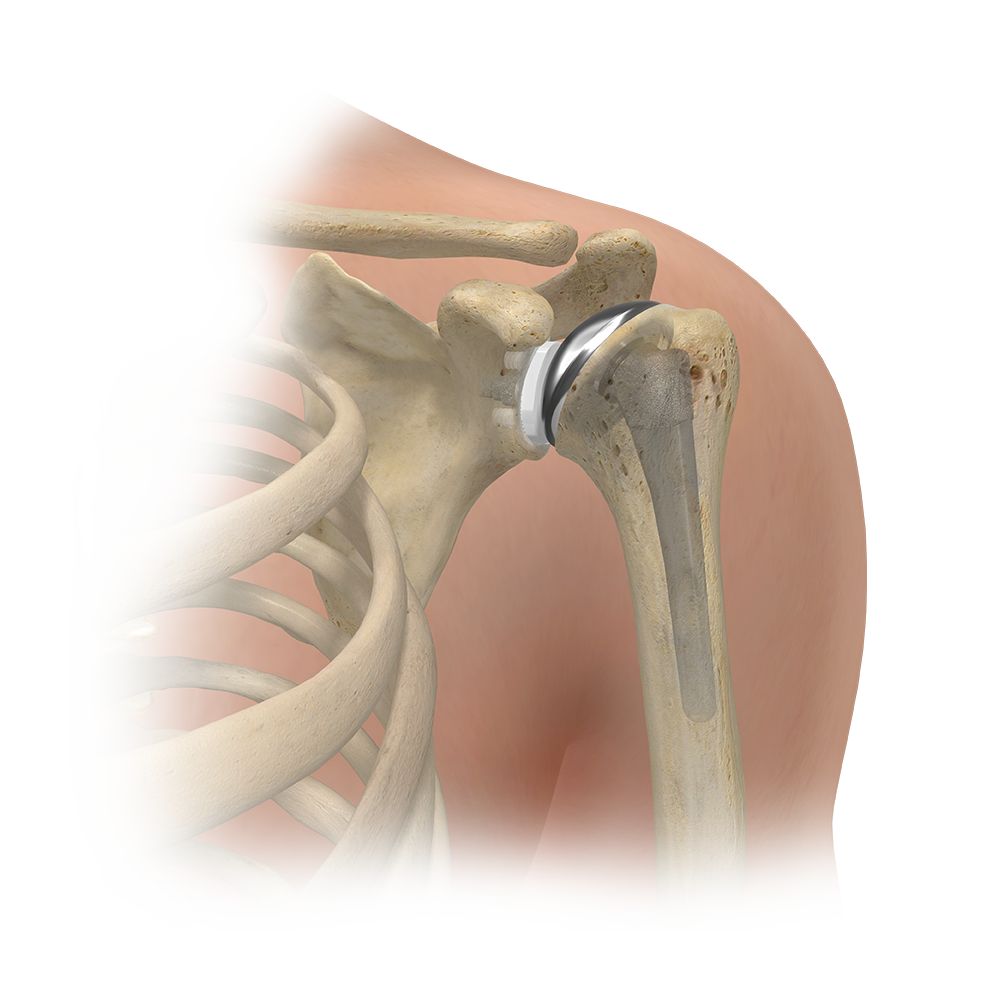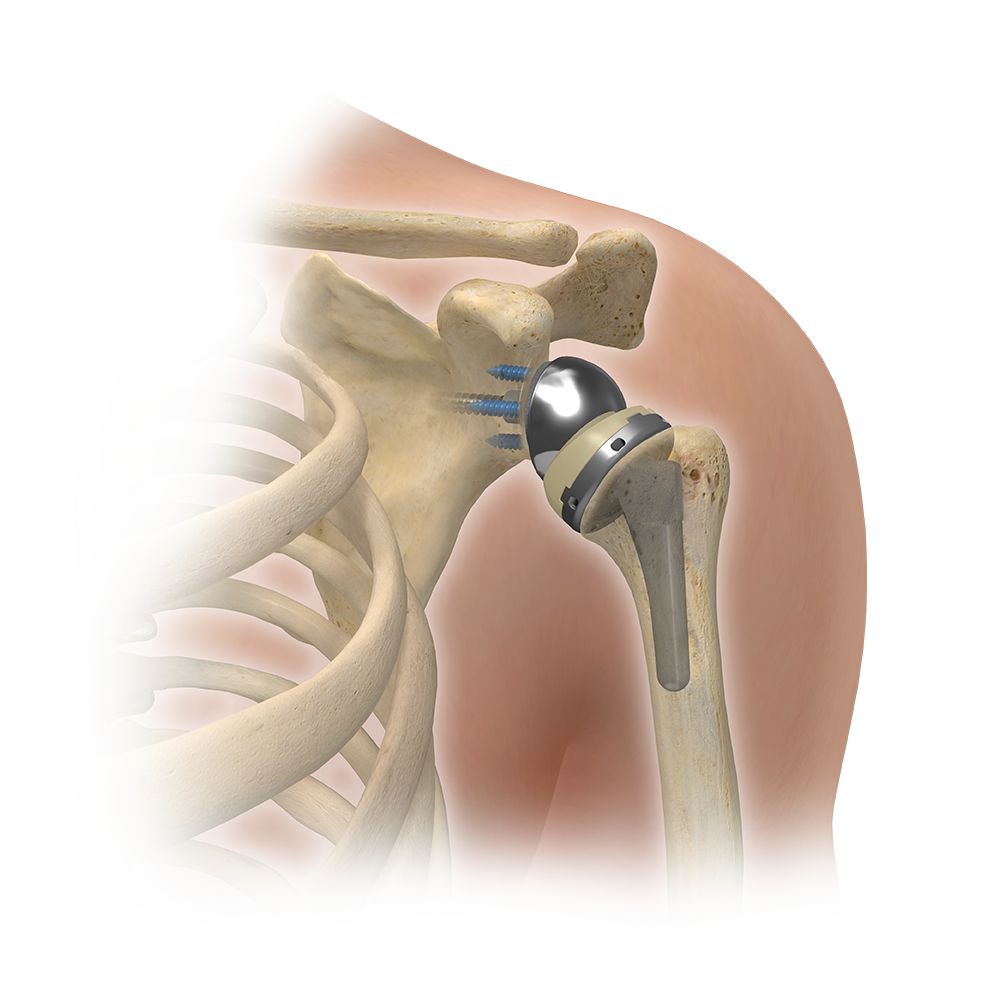 Reverse Shoulder Replacement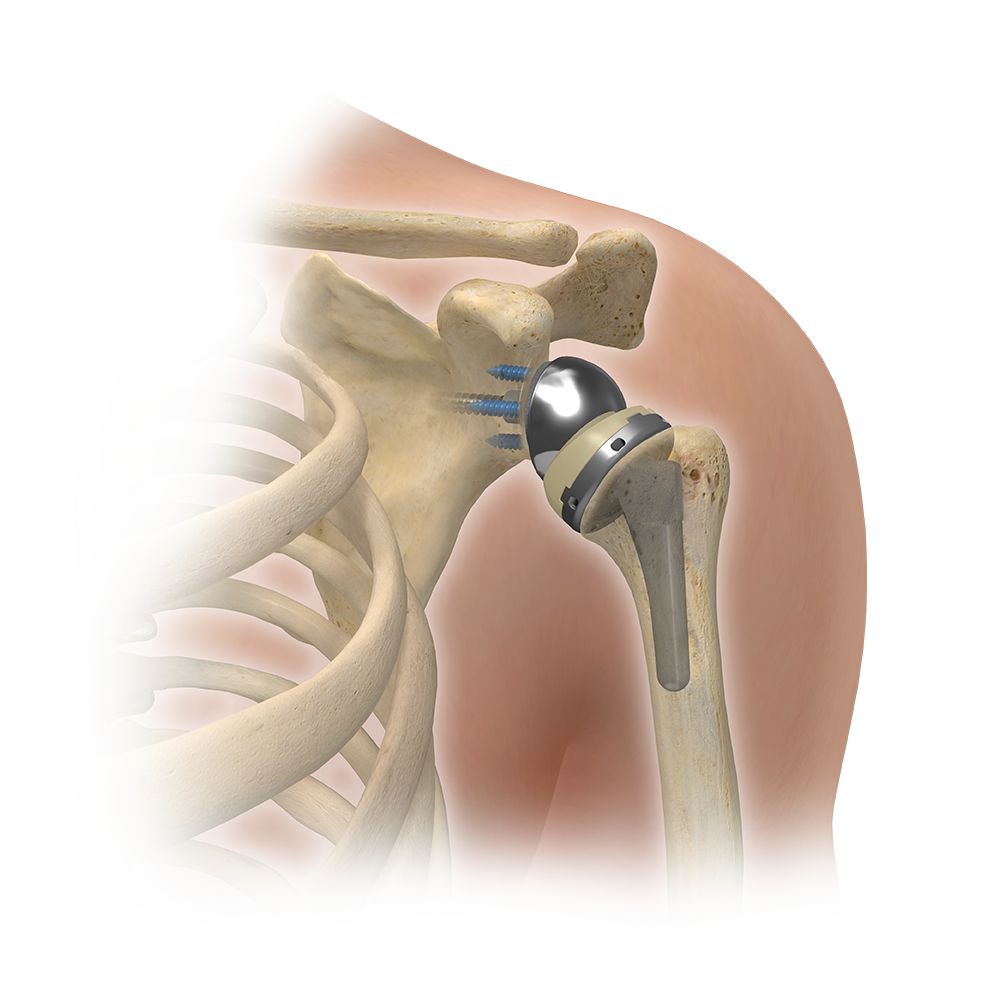 If there is damage to your rotator cuff, your doctor might suggest a "reverse" shoulder replacement instead of a traditional shoulder replacement.
This procedure reverses the ball and socket configuration of your shoulder, allowing other muscles to compensate for your damaged rotator cuff.
Stemless Shoulder Replacement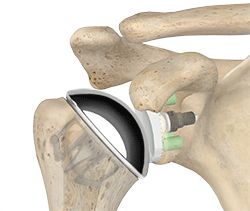 In a stemless implant, the ball portion of the humerus bone does not attach to a stem. This allows your doctor to preserve more of your natural bone.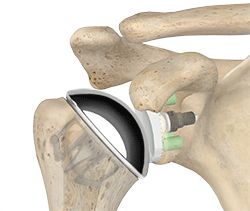 We Were Made to Move
When considering shoulder replacement surgery, you may hear from your doctor about the Sidus® Stem-Free Shoulder System. This implant is designed to preserve more of your natural bone than a traditional stemmed total shoulder, which is important when considering surgery.
What Risks Are Involved?
It is important to understand the risks involved. There are potential complications both during and after surgery. Generally, these include:
Pneumonia
Implant loosening
Nerve damage
Bone fracture and implant breakage
The above complications may require additional surgery. While joint replacement is generally successful in lowering pain levels and increasing mobility, some patients will continue to experience pain and your doctor may permanently restrict certain activities that could damage and wear down your new shoulder parts. Ask your doctor to explain other surgery risks.
Additional risks specific to the Sidus Shoulder include: dermatologic, glenoid radiolucency, progressive glenoid radiolucency, intermittent shoulder pain, acute rupture subscapularis, mild calcar resorption, fall in home rotator cuff tear, mechanical clicking when performing pendulum exercises, subluxation in cranial direction due to insufficiency/rupture of pectoralis major tendon, and tear of superior cuff and subsequent upward migration of humeral head.1