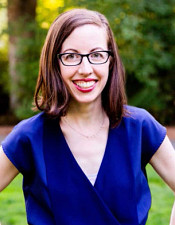 Cheryl Crow, MOT, OTR/L
Physical Therapist
Cheryl Crow is a licensed occupational therapist. A rheumatoid arthritis patient herself, Ms. Crow combines her personal experiences and professional expertise to help others navigate the everyday challenges associated with chronic joint pain.
Ms. Crow is passionate about patient education and has created a support program for people with rheumatic disease called the Rheum to THRIVE. She also runs Arthritis Life, an online educational company which features a podcast, videos, blogs and other content aimed at helping people with chronic joint pain live life to the fullest.
Ms. Crow is also an educational consultant and an adjunct faculty member of Lake Washington Institute of Technology's Occupational Therapy Assistant program.
Previous to her current work, Ms. Crow served as an occupational therapist in outpatient pediatric and school-based practices in the greater Seattle area. In addition, she has volunteered with the Arthritis Foundation, the National Juvenile Arthritis Conference, KAT-FISH Camp for Kids and Families in Washington State, Bone and Joint Expo, and as a guest educator at numerous Arthritis Foundation "Live Yes Connect" support groups.
Select Professional Memberships and Achievements
Washington Occupational Therapy Association, member and past Membership Chair
American Occupational Therapy Association, delegate to the Representative Assembly for Washington State
Winner, Washington State Service Award, Washington Occupational Therapy Association
American College of Rheumatology and Association of Rheumatology Professionals, member and current member of the Communications and Marketing Committee
World Federation of Occupational Therapists, member
Washington State Leadership Board, Board Member
Board Certification
Education
BS – Vassar College
MOT – Samuel Merritt University
Clinic Information
Virtual, MyArthritisLife.Net
Articles Written by this Author
Blogs Written by this Author
Author profile last updated