As of March 2014, patients and doctors have a new drug, Otezla (apremilast) in their arsenals to treat psoriatic arthritis.
Otezla is the first drug of its kind approved to treat psoriatic arthritis. It is a phospodieasterase-4 (PDE-4), which means it helps stop degradation caused by PDE-4 enzyme, preventing the pain and stiffness that comes with autoimmune diseases such as psoriatic arthritis.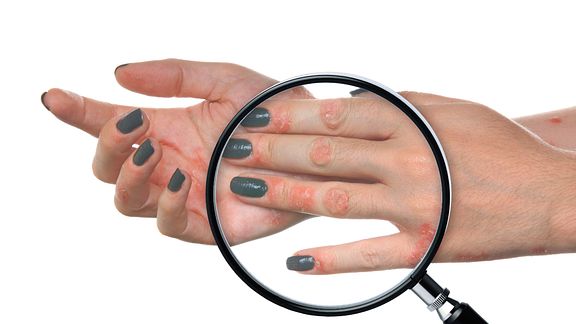 Save
The safety and effectiveness of Otezla has been evaluated in three different clinical trials that involved 1,493 patients with psoriatic arthritis. Patients treated with the new drug showed improvement in the symptoms of their psoriatic arthritis. They reported less tender and swollen joints and increased physical function compared to patients taking the placebo.
Other approved therapies for psoriatic arthritis include injections and/or infusions of corticosteroids, tumor necrosis factor (TNF) blockers, and an interleukin-12/interleukin-23 inhibitor.
Psoriatic arthritis is an autoimmune disease that for unknown reasons causes the body's own immune system to turn against itself.
The chronic inflammatory arthritis is associated with the chronic skin condition psoriasis, which usually presents years before the symptoms in the joints. This skin issue affects about 2% of the U.S. population and causes patches of irritated skin with silver-white patches referred to as scales.
Unfortunately, this new drug is also associated with a lot of gastrointestinal upset, but for some patients who are tired of injections and infusions, this is exciting news.
References
"Press Announcement - FDA Approves Otezla to Treat Psoriatic Arthritis." WebContent. Accessed April 18, 2014. www.fda.gov.