Salt & Pepper Roasted Cauliflower Recipe
Ingredients:
1 head cauliflower, chopped into florets
1/3 cup olive oil
2 teaspoon salt
1/4 teaspoon black pepper or crushed red pepper
Directions:
Preheat the oven to 450ºF.
Mix salt, pepper, and olive oil in a large bowl.
Add cauliflower and toss to coat evenly.
Spread evenly on a baking sheet.
Roast for 15 to 20 minutes at 450ºF.
Save it for later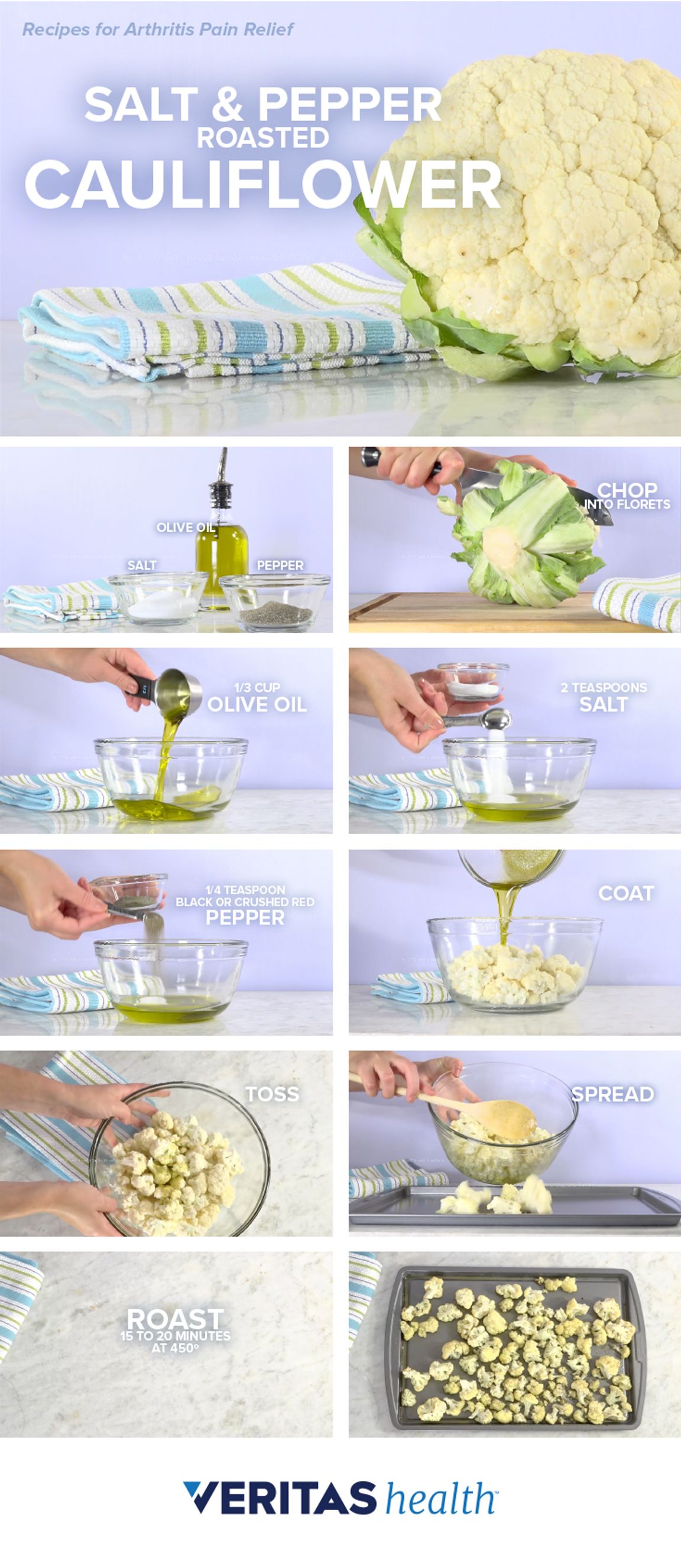 Save